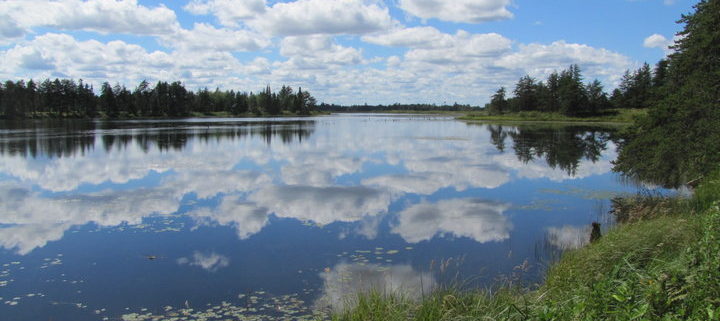 Chemicals from the products we use (shampoo, conditioner, body soap, sunscreen, insect repellent, etc.) are finding their ways into our environment.
Traces of chemicals have been found polluting surface water, ground water, and even some drinking water.
A recent study provided enough information to prove chemicals, such as Deet (from insect repellent), have found their way into rivers, streams, and other sources of water. These chemicals are very toxic to the wildlife that uses any affected water.
Deet specifically has very harmful effects to the environment, as it is toxic and flammable.
Another study found active ingredients in Antarctic sea water, proving that active ingredients can find their way into any water. Wildlife has been directly impacted, as Oysters and Mussels captured from Chesapeake Bay were found with traces of sunscreen on them.
Another reason to be concerned is septic tanks have been proven to discharge pollutants into groundwater and surface water in New York and parts of New England.
"Groundwater samples were collected from well networks tapping glacial till in New England (NE) and sandy surficial aquifer New York (NY) during one sampling round in 2011. The NE network assesses the effect of a single large septic system that receives discharge from an extended health care facility for the elderly. The NY network assesses the effect of many small septic systems used seasonally on a densely populated portion of Fire Island. The data collected from these two networks indicate that hydrogeologic and demographic factors affect micropollutant concentrations in these systems."
This means these septic systems tested were positive to have been affecting nearby waters with pollutants.
"These findings suggest that septic systems serving institutional settings and densely populated areas in coastal settings may be locally important sources of micropollutants to adjacent aquifer and marine systems."
"The primary concern is for the introduction of the contaminants to surface waters through groundwater inputs which may result in aquatic animal exposure."
Because of these incidents occurring, I would suggest an insect repellent that uses the main active ingredient IR3535 rather than a Deet product, as IR3535 is not toxic to animal life in waters and is less prone to degrade in water.
(Original Article[s]: http://www.sciencedirect.com/science/article/pii/S0048969714017690
https://goodmenproject.com/environment-2/theres-a-new-generation-of-water-pollutants-in-your-medicine-cabinet-wcz/
https://toxics.usgs.gov/highlights/2015-06-02_ecs_from_septics.html)
https://rrlotion.com/wp-content/uploads/2016/05/6846828787_e4f451af15_o.jpg
540
720
Cole Smithes
https://rrlotion.com/wp-content/uploads/2015/01/RR-logo-Master-300x150.jpg
Cole Smithes
2017-06-14 10:00:54
2017-06-14 04:27:57
Deet is Being Found in Our Water