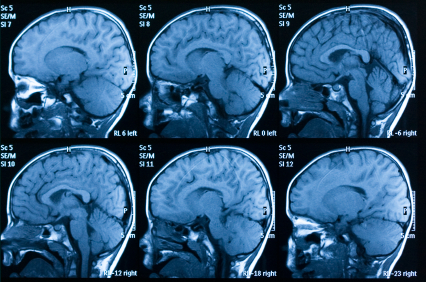 Zika has been projected to relate to "increased incidence of neurologic manifestations, including Guillain-Barré Syndrome, meningoencephalitis, and memory loss."
After an adolescent traveled to a Zika virus–endemic island in the southern Caribbean in the summer of 2016, the teen began to experience Zika-related symptoms (sore throat, headache, diffuse scarlatiniform rash, joint pain, confusion, and short-term memory loss), although they appeared to be nothing out of the ordinary.
While in a doctor's examination, the patient received extensive laboratory testing, and the urine reverse transcription PCR (RT-PCR) results tested positive for the Zika virus.
"Three days after symptoms onset serologic results were positive for Epstein-Barr virus, consistent with the patient's history of infection 15 months earlier. Five days after symptom onset, the sore throat, headache, rash and joint pain resolved; however, 8 days after symptom onset, the neuropsychiatric symptoms worsened and included excessive energy, decreased sleep, rapid and tangential speech, grandiose thinking, impulsivity, decreased inhibition, and behavioral regression suggestive of hypomania."
This only shows how just 8 days after symptoms had onset symptoms of brain issues were coming about. In following days, there were no abnormalities in the patient's brain compared to a healthy brain.
However, "Seven weeks after symptom onset, single-photon emission computed tomography revealed mildly heterogeneous cerebral cortical perfusion, with focal moderate-to-severe hypoperfusion in the inferior left frontal region neuropsychological testing demonstrated evidence of superior intellectual probably reflecting function before illness."
"Processing speed was significantly slowed relative to other skills. Performance on most memory tests and tests of executive function was within normal limits yet lower than expected given reported performance before illness. Immediate and delayed visual recall of the Rey complex figure was poor, reflecting primary difficulty encoding new visual information. On a standardized behavioral questionnaire, the patient self-reported psychiatric symptoms including anxiety, racing thoughts, and an inability to turn off thoughts. The patient had not experienced racing thoughts before the Zika virus infection, and the anxiety symptoms had worsened since the infection. In addition, the patient reported significant and functionally limiting fatigue. Nine weeks after onset, symptoms were better but not resolved; because of concerns that these symptoms were triggered by a postinfectious immune-mediated process, a trial of intravenous immunoglobulin was administered. Fifteen weeks after symptom onset, the patient's symptoms were better but not fully resolved."
These comparative results go on to prove there is a relationship between this person contracting the Zika virus and their cognitive issues.
"The changes on single-photon emission computed tomographs and neuropsychological test scores raise the possibility that Zika virus infection may trigger neuropsychiatric and cognitive symptoms. Although we cannot prove that the patient's symptoms were related to Zika virus, clinicians should be aware of this potential association and the value of closely monitoring patients with Zika virus infection."
This quote ending the article wraps up what should be most noted to the reader. The adolescent's symptoms were potentially related to Zika, and there is reason to worry if further testing proves Zika can cause cognitive damage.
An insect repellent can be sued effectively to repel the mosquitoes that carry Zika, removing the threat of contracting the disease in the first place.
(Original Article: https://wwwnc.cdc.gov/eid/article/23/6/16-2029_article)
https://rrlotion.com/wp-content/uploads/2016/04/brain-scan1.jpg
282
426
Cole Smithes
https://rrlotion.com/wp-content/uploads/2015/01/RR-logo-Master-300x150.jpg
Cole Smithes
2017-06-15 09:00:06
2017-06-14 04:29:38
Zika Virus Causing Brain Issues in Adolescents