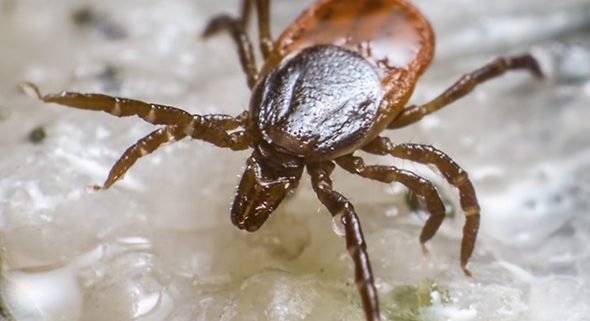 This upcoming tick season is predicted to be a very heavy and cautionary one compared to recent years.
A lack of acorns and a mild winter are the main cause of the booming tick population.
In 2010, oak trees produced an abundance of acorns that white-footed mice used to increase their population.
The lack of acorns will lead to less of these mice, and the less mice there are to feed on the more reason ticks have to bite humans.
Also, having such a mild winter allowed for the ticks to thrive and emerge earlier than normal this year, making their hunger last longer.
A new study that was published in the February issue of Tropical Medicine and Hygiene pinpoints the states that have the highest risk for its residents to contract Lyme disease.
Among those states are those from Maine to Virginia, upper Midwestern states (Wisconsin, Minnesota, and some portions of Illinois), the Illinois-Indiana border, the New York-Vermont border, southwestern Michigan, and eastern North Dakota, and some parts of Ohio.
The outbreak of ticks can easily lead to an outbreak of Lyme Disease, which is highly concerning, and we must take precautions to avoid this possible outbreak.
The most effective way to prevent tick bites is to use an EPA registered insect repellent that uses the main ingredient IR 3535.
(Original Article: https://www.pestworld.org/news-hub/pest-articles/the-year-of-the-tick/)
https://rrlotion.com/wp-content/uploads/2017/04/150522_KIDS_Tick.jpg.CROP_.promo-mediumlarge.jpg
421
590
Cole Smithes
https://rrlotion.com/wp-content/uploads/2015/01/RR-logo-Master-300x150.jpg
Cole Smithes
2018-04-10 09:00:52
2018-04-06 15:37:48
Tick Season to Be Worst in Years