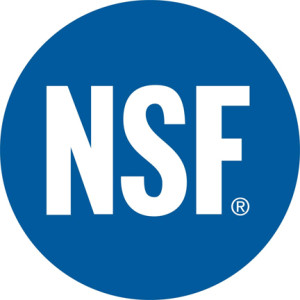 I.C. Blue Moisturizing Lotion & I.C. Cleanroom Lotion have been tested and approved by NSF International, National Sanitation Foundation as of August 23, 2013.
The NSF Food Compound Registration program is a continuation of the USDA, United States Department of Agriculture, product approval enlisting program which is based on meeting regulatory requirements including FDA 21 CFR appropriate use, ingredient and labeling review. Both of these products are listed under the NSF Listings under Category E4. We are currently under review for our Antibacterial products, Shampoo's & Conditioner's. The use of such products are approved in Restrooms, Dressing Rooms & Office Areas.
This means that we are able to sell to Food Processing Plants and the Food Service Industry!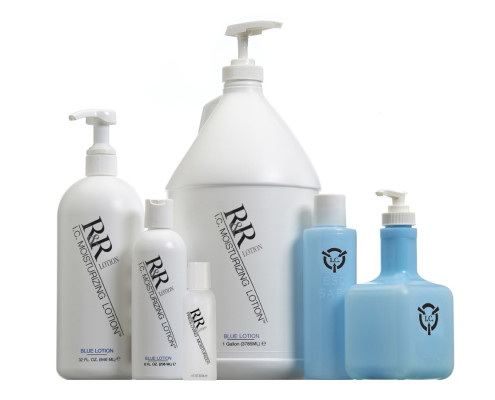 I.C. ESD BLUE LOTION
Our Natural Non-Contaminating Static Dissipative Moisturizing Hand Lotion contains no Silicones, Lanolin's, Glycerin or Mineral Oils. Absorbs immediately into your skin and is greaseless. Our IC Pregloving Moisturizer helps to relieve dermatitis, urticaria, "skin flaking", chapping and other irritations due to regular use of gloves and will not degrade or weaken latex gloves.Used in conjunction with wrist straps. Vitamins A, D & E fragranced with all natural herbal steeped tea along with hints of grapefruit and lemon splashes. Helps to meet ESD-TR20.20-2000.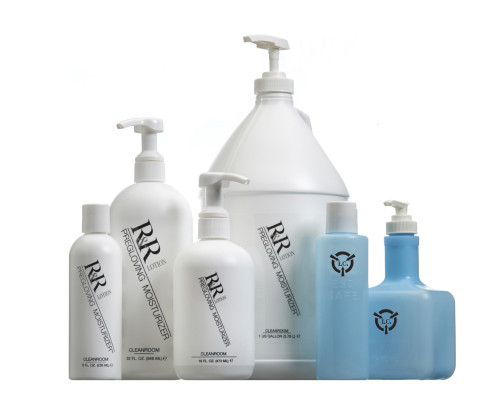 I.C. ESD CLEANROOM LOTION
"Fragrance & Dye Free" with Vitamins A, D and E. This natural formula helps to relieve Dermatitis, Urticaria, Skin Flaking, Chapping, Irritation & Sensitivity cause by regular use of Nitrile and Latex gloves. This Non-Petroleum, Non-Contaminating and greaseless formula absorbs immediately into the skin without interfering with grip or dexterity. Meets cleanroom requirements down to Class 1. Formulated for use in the Electronic, Clean Room, Pharmaceutical, Medical & Food Processing Environments where contamination is unacceptable. Our natural "Fragrance & Dye Free" Lotion contains no contaminates such as Silicones, Lanolins, Mineral Oils & Glycerins.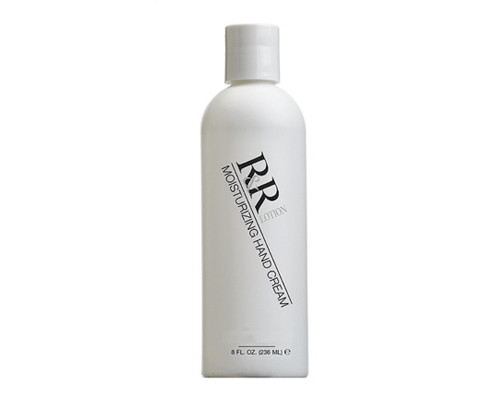 RE-MOISTURIZING HAND CREAM
A Pre-gloving "Paraben Free" moisturizing hand cream formulated for the Medical, Pharmaceutical, Aerospace and Food Processing environments Contains 4% Dimethicone which helps add a protective layer to the skin. This cream relieves chapping, skin flaking and skin sensitivity caused by Nitrile, Vinyl and Latex Gloves. Loaded with 14 Botanicals & Succulents such as Aloe Vera, Jojoba, Pomegranate, Blue Agave, Blueberry, Strawberry, Raspberry, Green Tea, Green Coffee, Grape Seed Oil, Acai Berry, Cranberry and Sunflower Butter along with Vitamins A, D, and E for skin rejuvenation.
IC & Cleanroom Re-moisturizing Hand Lotions & Creams